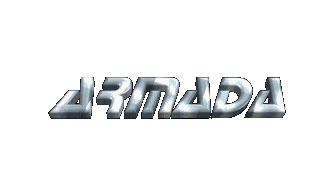 ARCHANGEL was formed by Dave, John and Rick in 1975. Neil Copeland was also with us on and off, co-writing several songs that became the bulk of our live shows back then. Neil also performed with us live during a brief period when the band was called PROPHET SONG. ARCHANGEL remained a three piece band until the last 6 months of it's existance. For that period we were joined by Dan Gould, keyboard player & vocalist.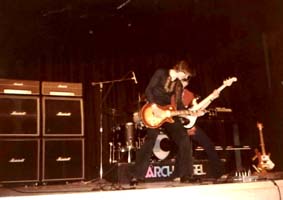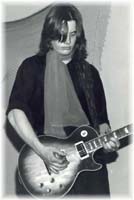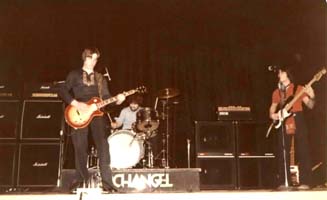 Dave Dawdy, Rick Ledesma & John Heald in Chicago 1976, Dave Dawdy live at Michigan State University in 1977 (b/w)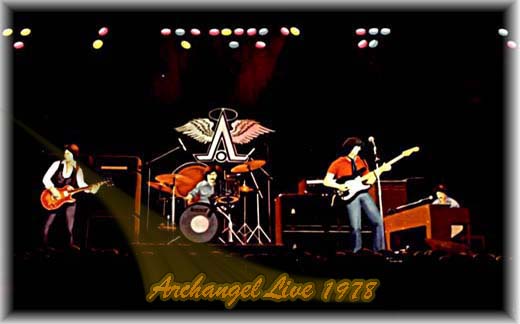 This was inspired by a photo taken in 1978 at the band's last official Archangel show. At the artist DEMAND his name has been removed. As all know I have gone out of my way to leave John's work essentially intact as this site is a memorial to John's musical works, which was a large part of his life. Anyone questioning THE THREAT of legal action can email the party at bob@lartmagazin.com and ask him why, after over seven years, he feels the need to be disrespectful and "un-Christian" to actually threaten John's family over this?
Website maintained by Stage One Enterprises
Los Angeles, CA.